Track your water consumption, compile your health data and keep you hydrated.
It may be easy to drink water, but according to the latest research, 95.3% of people do not have good water consumption habits—65.9% drink water only when thirsty, while only 4.7% regularly drink healthy amounts of water. Although water deficiency causes poor health and various diseases, we still always forget to drink enough. Water is essential to leading a healthy life, so we invented Seed, a smart bottle that helps you subconsciously form healthier habits.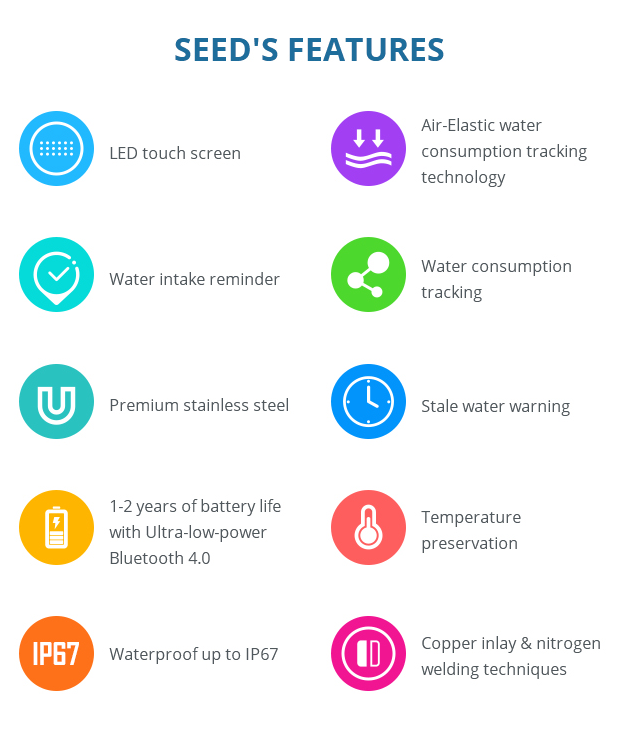 HEALTHY HABIT
Seed tracks your water consumption and reminds you when you need to drink more water. Over time, these reminders will help you build healthy hydration habits.
COMPLETE HEALTH DATA
Seed records your water consumption to construct a complete health profile with other health data like exercise, sleep, and body weight.
DRINK SAFELY AND COMFORTABLY
Seed warns you of dangerously high water temperatures and when the water becomes stale. Our smart bottle will make the experience of drinking water more enjoyable.
SMART EXPERIENCE
We've built Seed's interface to ensure a simple and enjoyable user experience.
WATER CONSUMPTION TRACKING
Seed actively tracks your daily hydration habits and uploads real-time data to an app or other smart fitness device where you can check your progress. Users can receive scientific feedback while managing their hydration plan in our app.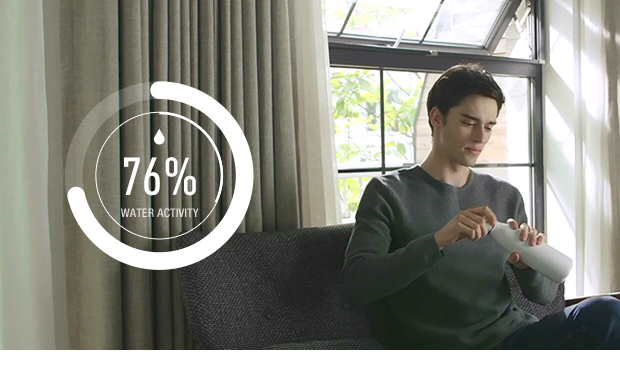 WATER INTAKE REMINDERS
Seed's built-in smart water consumption algorithms compute your body's hydration needs according to water intake, body composition, daily activity level, and outside temperature. With this information, Seed will custom design a water intake schedule that meets your individual needs. Through small vibrations and the LED display, Seed will remind you when you have forgotten to drink enough water.
TEMPERATURE PRESERVATION
Seed's highly advanced vacuum insulation lets you keep your drinks refreshingly cold or piping hot for hours at a time.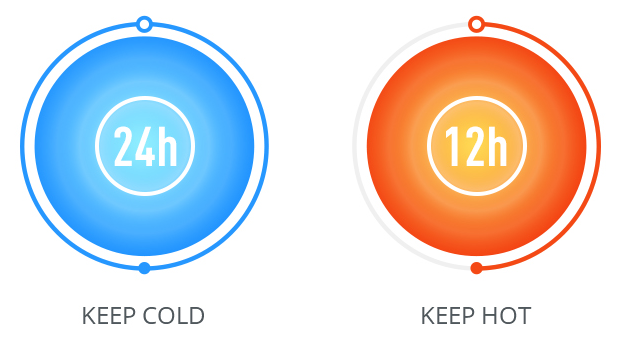 HIGH TEMPERATURE WARNING
Ordinary vacuum insulated bottles make it difficult to safely gauge your beverage's temperature before drinking. To counteract this risk, Seed will alert you when your beverage is excessively hot.
STALE WATER WARNING
Water can easily become stale if left in a bottle for extended periods of time. Seed can track water quality and alert you if your water has become unsuitable for drinking.